SPC Floor 1902
Product Detail
Product Tags
Difference between LVT floor / SPC floor / WPC floor
The flooring industry has developed rapidly in the past decade, and new types of flooring have emerged, such as LVT flooring, WPC wood plastic flooring and SPC stone plastic flooring. Let's take a look at the differences among these three types of flooring.
1 LVT floor
The main components of LVT floor are: PVC resin, stone powder, plasticizer, stabilizer, lubricant, modifier, carbon black, etc.
2 WPC floor
Composition of WPC floor: the main composition of WPC floor is similar to LVT floor, the biggest difference is that the foaming agent is added to WPC material, which makes the floor lighter and has better foot feel.
3 SPC floor
The main components of SPC floor: the same PVC floor products, the main types of raw materials are basically the same, different from LVT floor, SPC floor substrate in the production process added lubricant, in order to more smoothly complete extrusion.
The above is the difference between LVT flooring, WPC flooring and SPC flooring. These three new types of flooring are actually derivatives of PVC flooring. Because of their special materials, these three new types of flooring are more widely used than wood flooring, and are widely popular in European and American markets, while the domestic market still needs to be popularized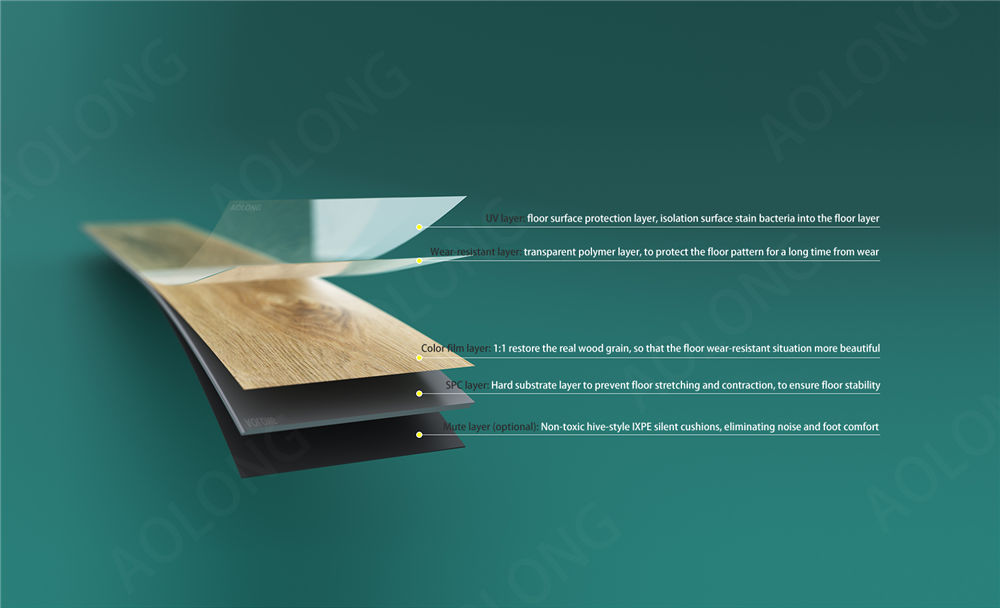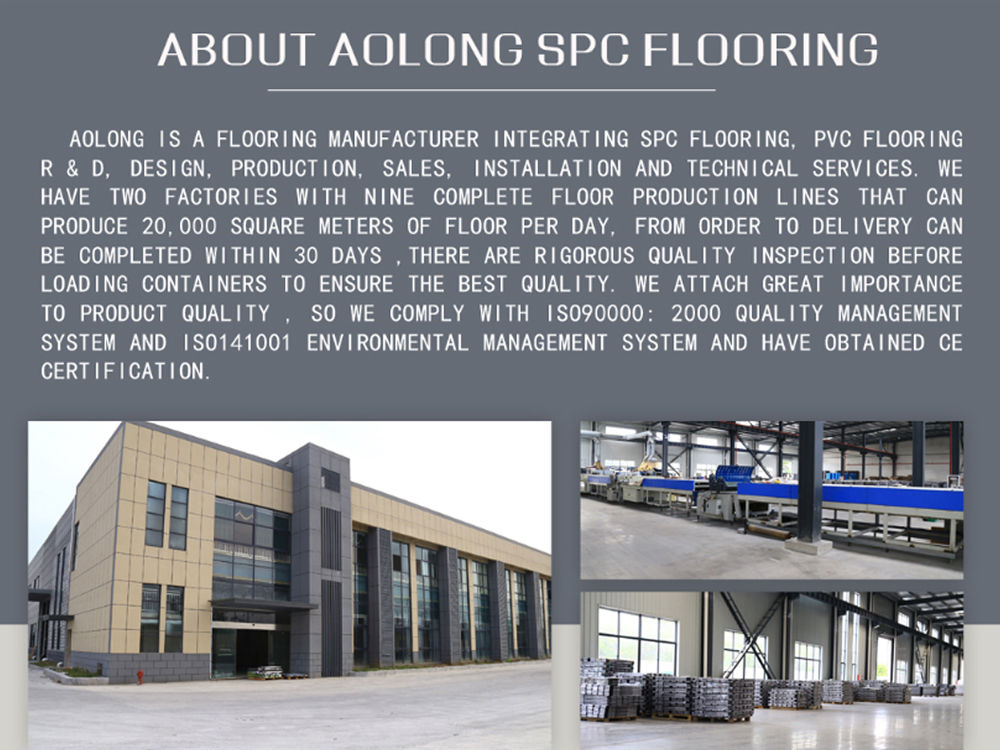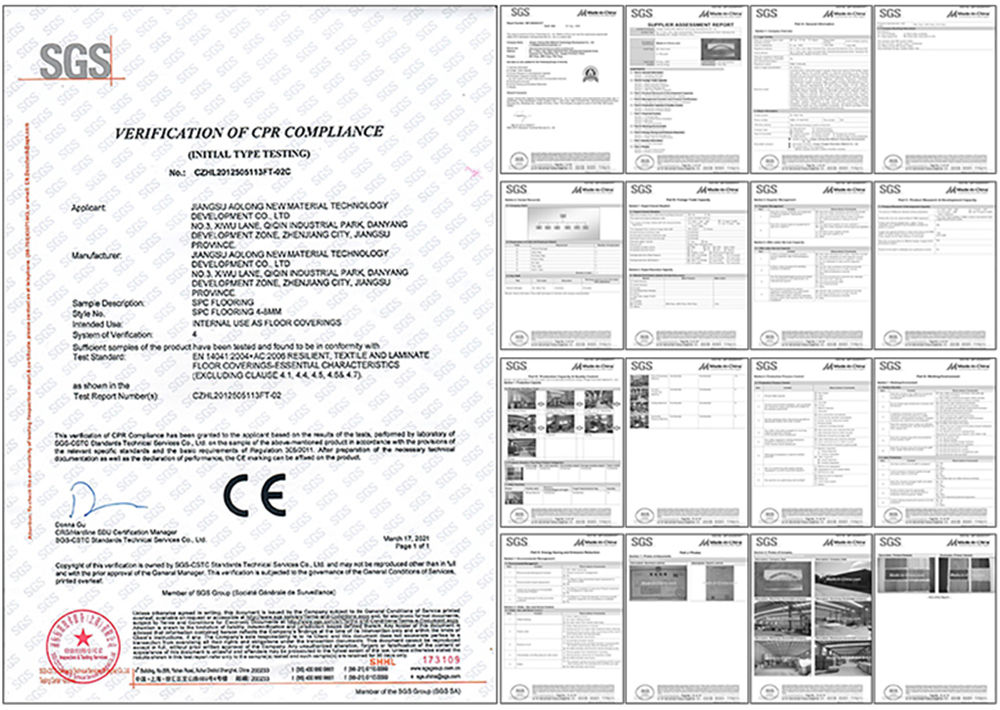 Specification
Surface Texture
Wood Texture
Overall Thickness
6mm
Underlay(Optional)
EVA/IXPE(1.5mm/2mm)
Wear Layer
0.2mm. (8 Mil.)
Size specification
1210 * 183 * 6mm
Technical data of spc flooring
Dimentional stability/ EN ISO 23992
Passed
Abrasion resistance/ EN 660-2
Passed
Slip resistance/ DIN 51130
Passed
Heat resistance/ EN 425
Passed
Static load/ EN ISO 24343
Passed
Wheel caster resistance/ Pass EN 425
Passed
Chemical resistance/ EN ISO 26987
Passed
Smoke density/ EN ISO 9293/ EN ISO 11925
Passed
---
Previous:
SPC Floor 1901
Next:
SPC Floor 1903
---