SPC Flooring SM-025
Product Detail
Product Tags
Stone floor surface has a special high-tech processing transparent wear layer, its wear-resistant turn up to 300,000 revolutions. In the traditional ground materials more wear-resistant laminate floor wear-resistant turn only 13,000 revolutions, good laminate flooring is only 20,000 revolutions. Surface special treatment of the ultra-strong wear layer fully ensures the excellent wear resistance of the ground material, stone floor surface wear layer according to thickness differences in normal circumstances can be used 5-10 years, the thickness and quality of the wear layer directly determines the use of stone floor time, standard test results show that 0.55mm thick wear layer floor can be used under normal circumstances for more than 5 years, 0.7mm thick wear layer floor is enough to use more than 10 years. Because of its superior wear resistance, stone floors are becoming more and more popular in hospitals, schools, office buildings, shopping malls, supermarkets, transportation and other places with high traffic.
Stone floor texture is soft so elastic is very good, under the impact of heavy objects have a good elastic recovery, its foot comfort is called "soft gold", while stone flooring has a strong impact resistance, for heavy impact damage has a strong elastic recovery, will not cause damage. Excellent stone flooring can minimize the face of human injury, and can disperse the impact on the foot, the latest research data show that in the high-traffic space installed excellent stone-plastic flooring, its personnel fall and injury rate than other floors reduced by nearly 70%.
Stone plastic floor in the case of water sticky feel more astringent, and not easy to slide.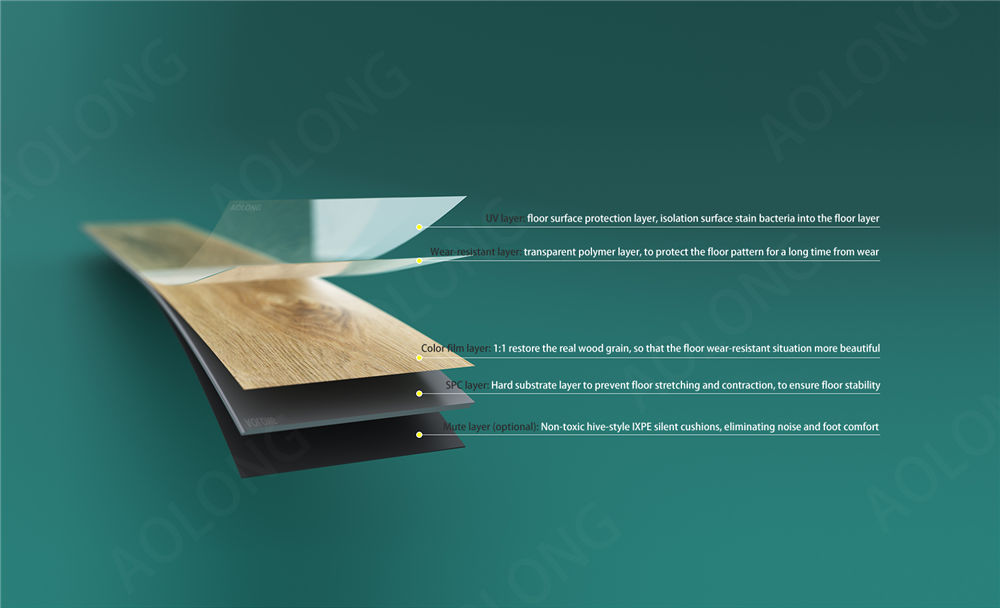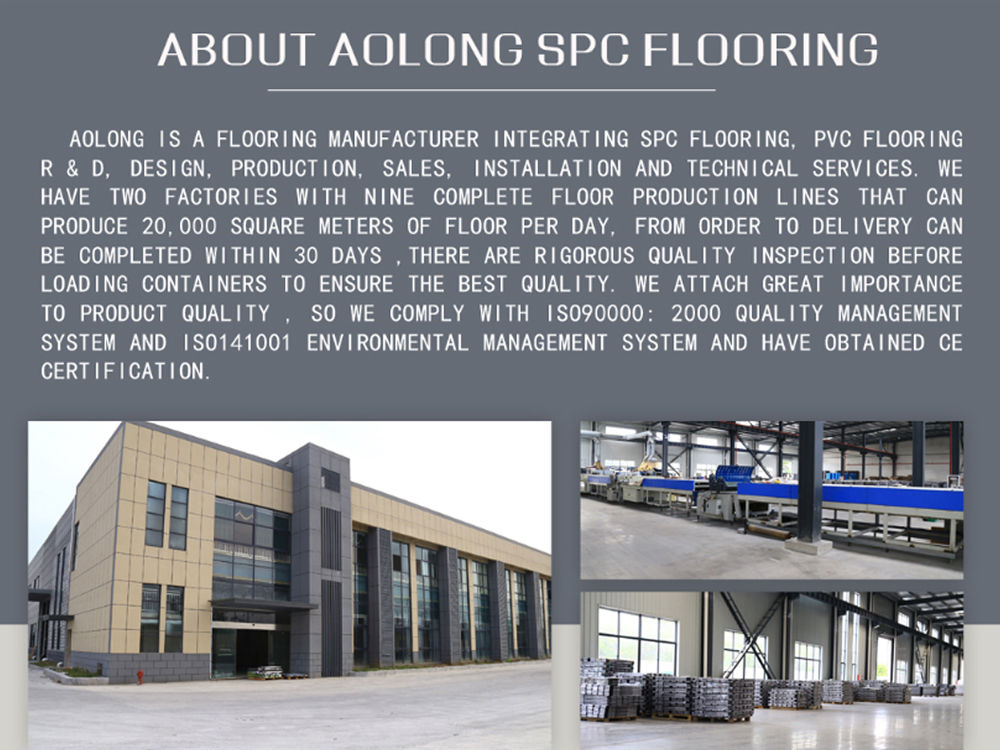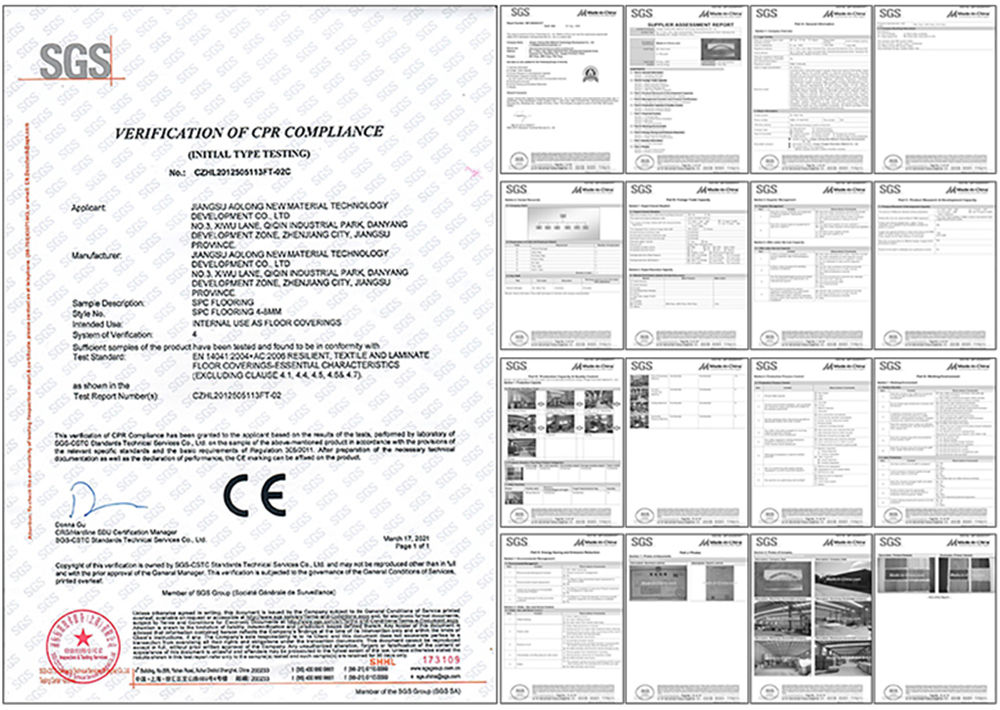 Specification
Surface Texture
Wood Texture
Overall Thickness
4mm
Underlay(Optional)
EVA/IXPE(1.5mm/2mm)
Wear Layer
0.2mm. (8 Mil.)
Size specification
1210 * 183 * 4mm
Technical data of spc flooring
Dimentional stability/ EN ISO 23992
Passed
Abrasion resistance/ EN 660-2
Passed
Slip resistance/ DIN 51130
Passed
Heat resistance/ EN 425
Passed
Static load/ EN ISO 24343
Passed
Wheel caster resistance/ Pass EN 425
Passed
Chemical resistance/ EN ISO 26987
Passed
Smoke density/ EN ISO 9293/ EN ISO 11925
Passed
---
Previous:
SPC Floor SM-021
Next:
SPC Floor SM-022
---